I don't know what my problem is, but I am just not acting right with this diet. Today is technically my last day of this diet before the refeed. Well, I have already had my refeeds for the past two days eating well over my maintenance calories.
To be honest, I do know what my problem is. It is simply this.....I love UD2 and the RFL is just not floating my boat. I miss the training. In RFL I should on train 2 days heavy full body workouts. Minimal cardio...yada, yada, yada. Compared to UD2 RFL is boring....effective but boring. I feel better when I am doing cardio and training. It makes me feel like I am accomplishing something. I rather like the challenge of UD2 as well. It is not an easy training and nutrition plan....that's what I love about it.
I start that on Monday. I cannot wait. In the mean time I should take some stupid progress pictures. I will do that some time this weekend...maybe
I write this blog as I am stuffing my face with lasagna, a sweet potato, and a piece of decadent chocolate chip and walnut coffee cake. Yeah I know....I should be ashamed of myself....but I am not. On Saturday I will be 16 weeks out from my debut on the stage. That is plenty of time to get things moving in the right direction in regards to building my body....hopefully. I am going to do UD2 for fat loss for 4 weeks at least. I am hoping I can do it even longer than that. I will probably get an online coach if needed 8 weeks out. I am hoping that I won't need a coach for the nutrition part....but I will need coaching for the posing.
On Sunday I am purging my pantry. Now that I am training my daughter and cleaning up her diet, there is no need to have junk food around. My fridge will probably be bare....just alot of Tupperware containers filled with pre-measured food.
Sixteen weeks........here we go :)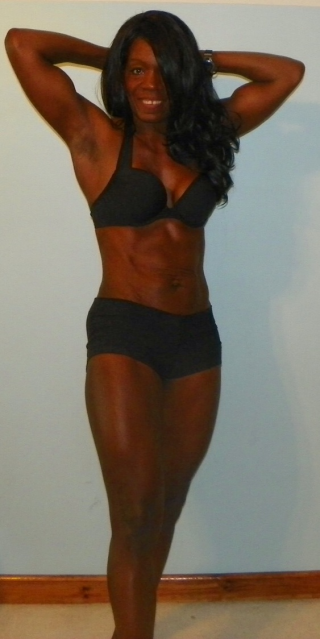 - Posted using BlogPress from my iPad